Specialties and Features in Okuizumo
Specialties
Local Agricultural Products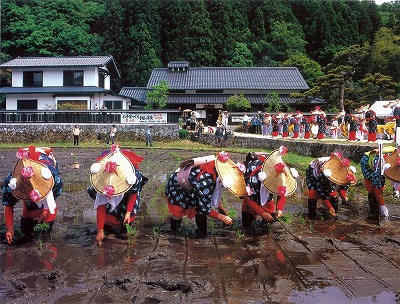 Nita-mai(rice) won the gold medal in Japan's National Rice Tasting Competition for five consecutive years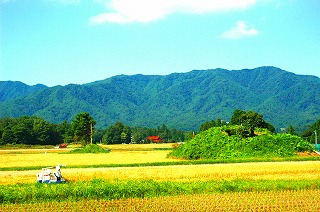 Traditional cattle breeding, beef, soba (buckwheat noodles), maitake mushrooms (hen-of-the-wood), and Japanese sake
Rice brand: Nita-mai
Nita-mai is one of the most famous rice brands across Japan. This rice grows in paddies, which the people constructed by transforming the 1,503ha area of former Tatara mining mountains. In 2014 Japan designated this landscape as a cultural property. The Emperor of Japan served Nita-mai at a dinner party he sponsered in Switzerland. The cooks of Morocco's Royal Palace also prepared Nita-mai for King Mohammed VI, which led to the ambassador's visit in the fall of 2014.
Traditional culture: Japanese sword making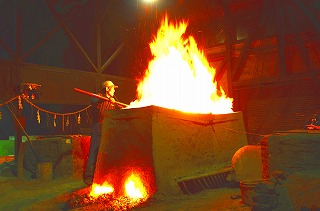 The symbol of ancient Samurai warriors is the traditional Japanese sword. People around the world recognize these swords not only as weapons, but also as special artistic blades. They are made from Tamahagane using the ancient iron making process, Tatara. Okuizumo is the only place in the world that still uses this method, which was passed down through the generations.
Features
Nationally appointed natural treasure: Oni-no-Shitaburui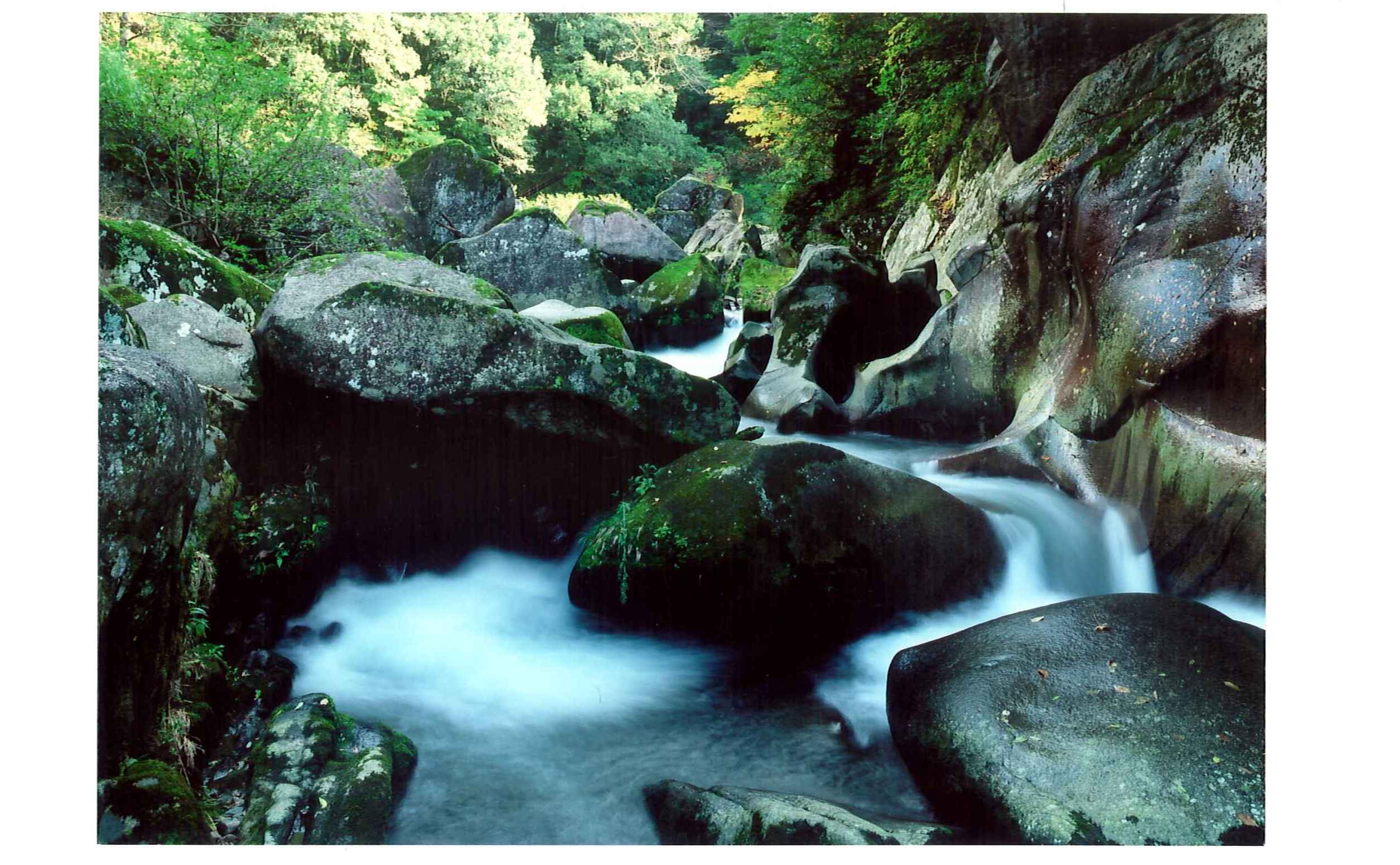 Japan designated Oni-no-Shitaburui as an important cultural property in 1927, According to legend, a great shark once fell in love with Tama-hime; however, she did not return his affecttions, and threw rocks to block his path. This created the valley that stands today. Many people visit to enjoy the fresh air, unique rock formations, and picturesque scenery.
Onsen: Skin beautifying hot springs
Okuizumo has three onsens known as Bihada Onsen Kyou(Skin Beautifying Hot Spring Village). These onsens are famous for their alkaline rich waters, which not only offer a relaxing environment, but also provide multiple skin benefits. These mineral waters are also believed to contain healing propertics. For guests wishing to extend their stay, each facility offers overnight accommodations.
For more information email the Invitation Committee
shakaikyouiku@town.okuizumo.shimane.jp
Copyright 2016, Okuizumo Board of Education: Social Education Section, All rights reserved(Tel:0854-52-2680)
お問い合わせ
役場 教育魅力課
電話番号:0854-52-2672
FAX番号:0854-52-3048

このページに関するアンケート